Kool Kidz Dentist & Orthodontics is your premier dentist in Pomona providing best quality dental and orthodontic services in Pomona community.
Adults are at risk of encountering dental problems they did not have to deal with when they were teenagers. As a result, regular dental visits and preventive care are essential for maintaining a healthy oral care.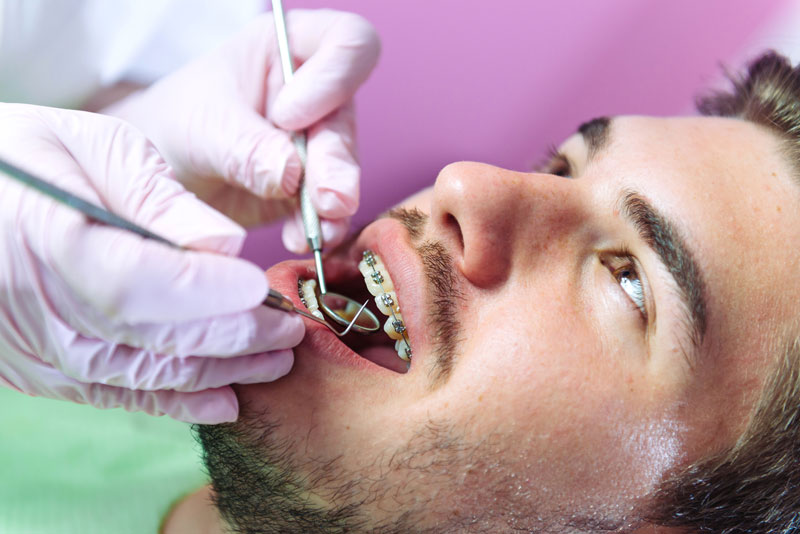 Just like children, adults too have to take dental care seriously. As an adult, you are at risk for the following dental problems:
Read Tatiana A.'s review of Kool Kidz Dentist and Orthodontics on Yelp
Read Liz M.'s review of Kool Kidz Dentist and Orthodontics on Yelp
Periodontal Disease
Adults who are aged 35 and over are at risk of losing teeth due to periodontal disease. This dental problem is caused by bacterial plaque and tartar that build up on your teeth when you fail to brush or floss your teeth regularly.
Oral Cancer
The American Cancer Society estimates 36, 000 people will get cancer of the mouth, throat or tongue and approximately 6850 people will die from these cancers. You should schedule regular dental checkups to allow the dentist to screen and diagnose oral cancers. Early detection can go a long way toward beating oral cancer and improving the quality of your life.
Dental Fillings Fall Out
After 8 to 10 years, your dental fillings will start to wear out. When fillings break down, tooth decay can occur, which might extend to the nerves, and if that happens you'll need a root canal treatment to restore your teeth. This procedure can only be done at the dentist office.
Temporomandibular Joint Problems
Temporomandibular joint (TMJ) problems are painful and include bite irregularities and grinding teeth. If you grind your teeth when you sleep, you should see the dentist as soon as possible. Our dentist will provide you with a night guard to take off the stress of your joints and help stop grinding.
Preventive maintenance and dental is the key to achieving a healthy and beautiful smile. In addition to maintaining good oral hygiene, the best thing you can do is schedule regular dental checkups and cleanings.
Best Dentist in Pomona
At Kool Kidz Dentist & Orthodontics, we care for patients of all ages. We provide gentle, family-oriented pediatric dentistry to all ages, both men and women. Our goal is to ensure that you go through dental care process in an easier and more comfortable way.
We are devoted to turning a visit to the dentist into something you actually looks forward to by ensuring that you feel comfortable, safe and trusting of the dentist from the onset.
Come for comprehensive dental care for you and your family at Kool Kidz Dentist & Orthodontics in Pomona, CA. Contact us to schedule your appointment right now.